Download and join free!
Connect with polyamorous and ethically non-monogamous people today.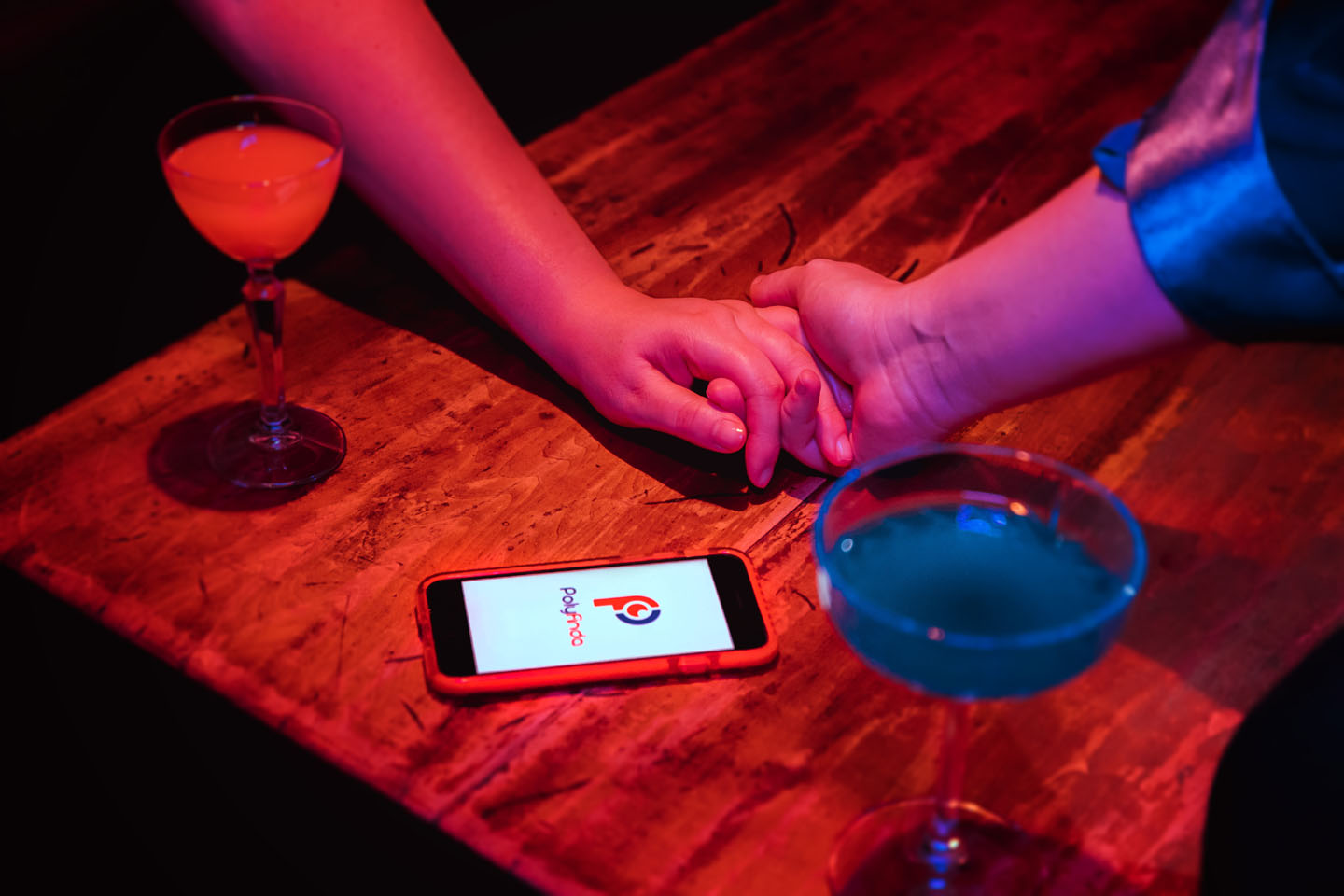 What's different about PolyFinda?
PolyFinda was built for the polyamorous community to help our community stay connected, flirt, find new friends and chat online. It's designed to include all relationship types and help those new to the scene make initial connections.
More options than other apps.
See people's partners, 'Match and Chat' to send messages, chat without matching first, or only receive messages from those you've 'liked.'
Support groups and events are built right into the app.
The polyamorous community is social and supportive by nature. So to make it easier for people new to the scene, we've built into the app a way of finding support groups covering everything from meetups and events to poly-friendly counsellors.
How does the credit system work?
New members receive credits to get started. Free credits accumulate daily. There is also a button to purchase more if you need them. It's set up so that only heavy users would need to pay and regular users can use the app free of charge.
Unlike most other apps, you don't need to match first! A single credit is required for any first contact with another person on the app. All conversation following the initial introduction with that person do not consume any more credits. This system keeps the app open and inclusive while at the same time minimises spamming as would occur if credits were unlimited.
If you have an attractive profile and are receiving too many messages it's easy to shut that down in your settings. Just click the "App Tips" button for instructions.